The Dodgers have a long history of having some pretty familiar ballpark foods. They don't get quite as wild as some of the other teams around the league, but the classics are always on the menu at the Ravine. 
This year, the Dodgers are going a little off of the beaten path. The LA Times revealed that the team is debuting a new menu item this year that is sure to have fans lining up to purchase from the concession stands. 
The new item in question combines two fan-favorites: micheladas and hot dogs. Dodgers fans will be able to buy this one-of-a-kind Michelada Sausage during their trip to the ballpark in the 2021 season.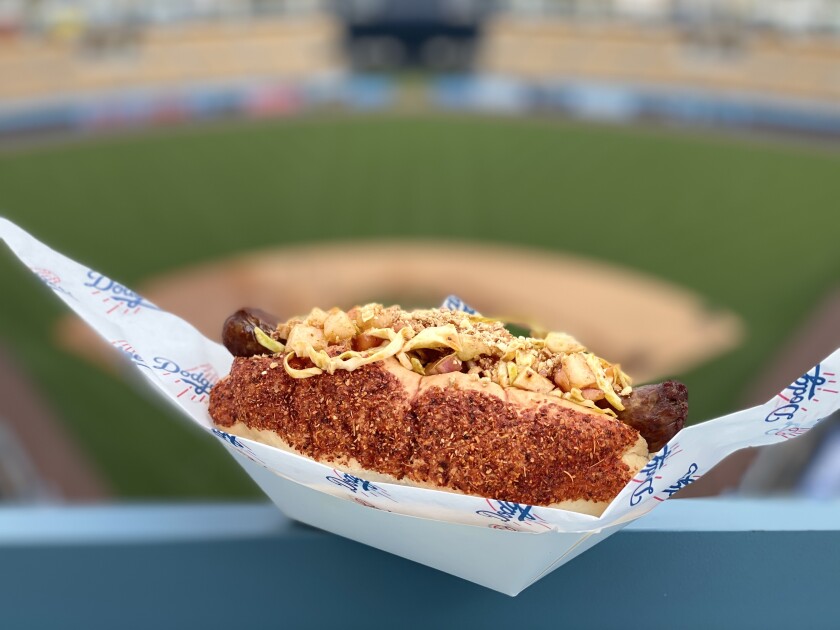 The michelada sausage combines michelada spiced sausage with citrus coleslaw and Tajin seasoning with a chamoy nut crumble. We would suggest those on the keto diet steer clear of this one. But Dodgers fans who enjoy a nice michey with their dog are going to be very happy. 
Other Dodgers News
Dodgers fans who got to watch Walker Buehler's start this week might have thought he was feeling great. But Walker later said that his velocity was not quite where he wanted it to be. The right-handed hurler was sitting in the mid-90s, but he can certainly touch higher than that.
Dave Roberts had Dodgers fans in a little bit of a tizzy on Sunday afternoon. Doc decided to rest Corey Seager and Cody Bellinger as part of the plan to get guys off of their feet in a long season With Corey on fire at the plate, fans were a little upset. 
Dodgers Place Tony Gonsolin on the Injured List and Recall Dennis Santana