LeBron James loves Los Angeles, that's no secret at this point. The legendary NBA star signed here on a 4-year deal with the Los Angeles back in July of 2018. Since that time, he has repped his entire city, including making sure to give love to the Dodgers.
Fresh off of another NBA Championship for the Lakers, LeBron has been living it up. All across social media, he can be seen having the time of his life, most recently attending some sort of casino event. At that event LeBron was decked out a Dodgers jersey following their Game 6 win over the Atlanta Braves in the NLCS. 
As it turns out, LeBron isn't just wearing the jersey to show off for his city. He was also seen in his previous post watching the game, excited that the Dodgers had pushed the series to Game 7.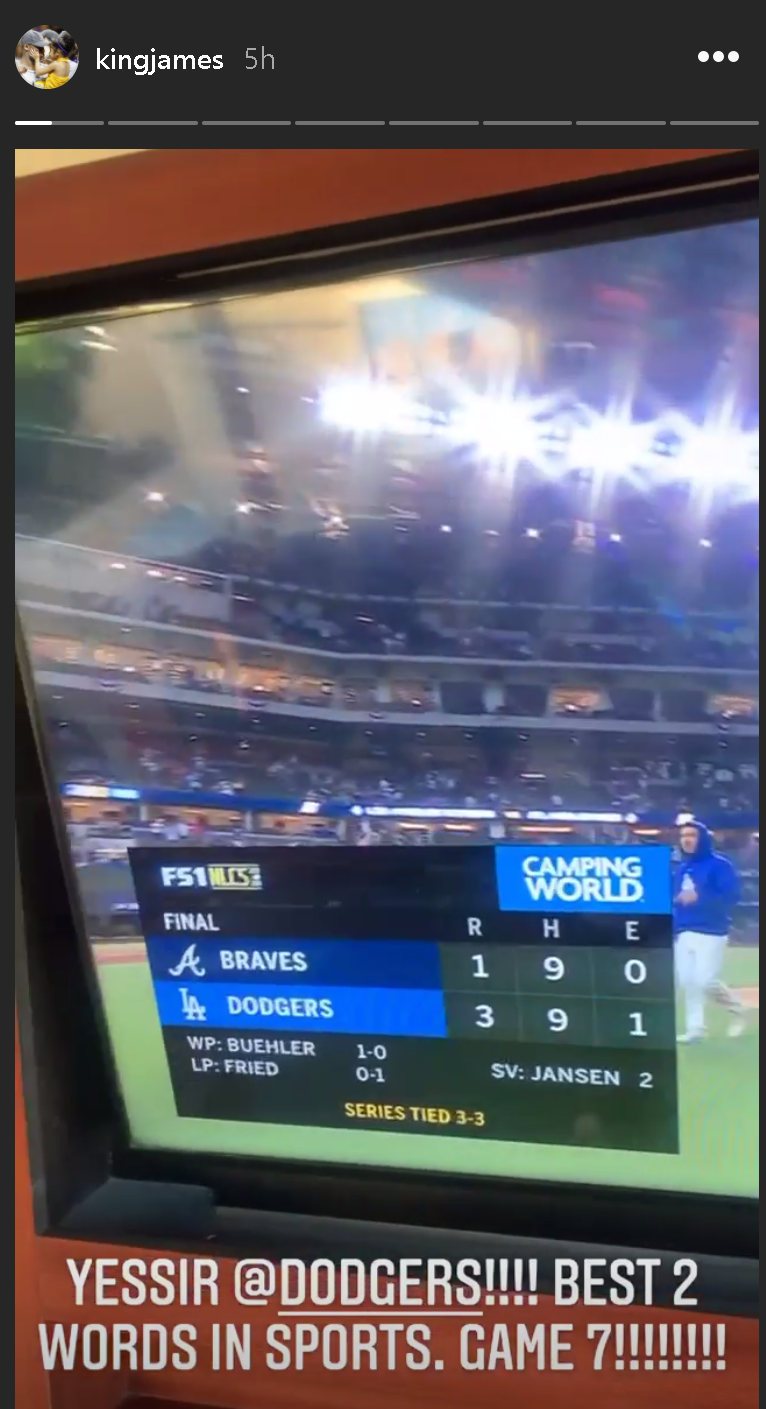 We love to see that kind of support in a city that breeds champions! Congrats to the Los Angeles Lakers on their NBA Championship, now it's time to go get our title. 
Have you subscribed to our YouTube Channel yet? Subscribe and hit that notification bell to stay up to date on all the latest Dodgers news, interviews, live streams, and more! You can also subscribe to our Blue Heaven podcast for the latest in sports news and discussion. 
Dodgers Will Get a Familiar Voice in the Booth for Game 7 of the NLCS